Celebrating 11 Years!
Charles Fischer, RLA, P.C.
"Our Illinois Landscape Garden"
A Testimonial
Words of a property owner north of Chicago • Spring 2012
All photos on this webpage © Charles Fischer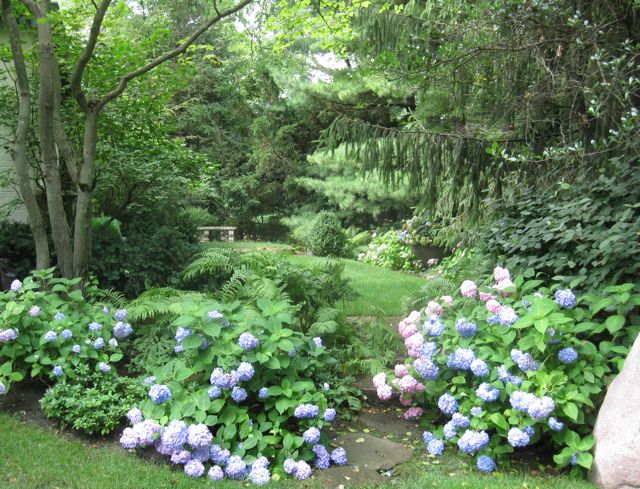 "In the five years since we hired Charles Fischer as our landscape architect,
he has transformed our property to a beautiful and varied landscape.
"He has applied his vast knowledge of design and botany to create scenery that is
appropriate to our house and property, and with a diversity of plants that have
made sitting in the garden or looking out the window a delight in any season.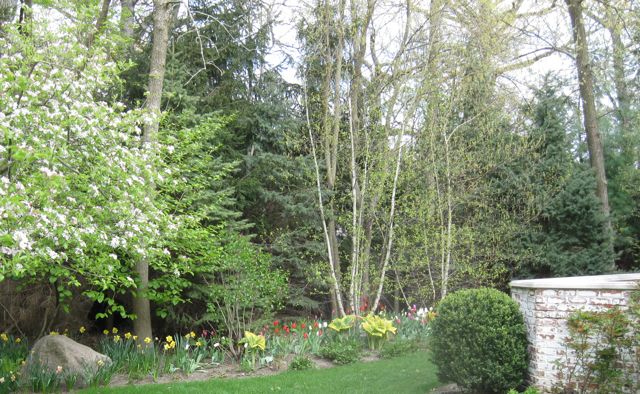 "Charles has selected and seen to the installation of dozens of trees and hundreds of shrubs, bulbs, and perennials on our property...

... as well as boulders of varying sizes and color to create a more interesting and natural-looking setting.
His potted flower designs are artful:
from large urns of hydrangea;
...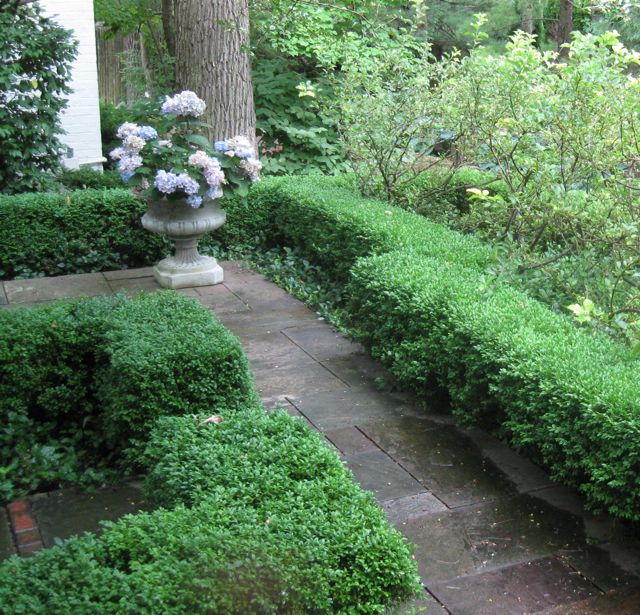 ... to pots of delicate, carefully arranged specimens of varying textures and color;
...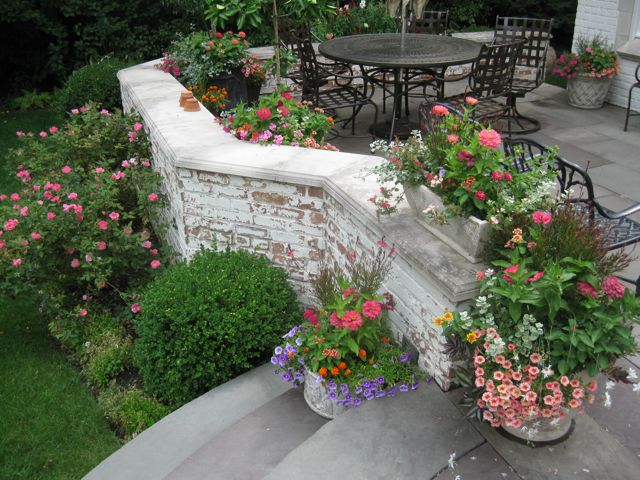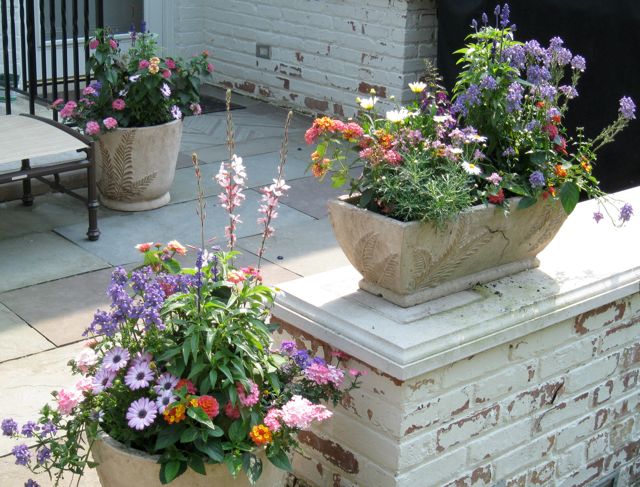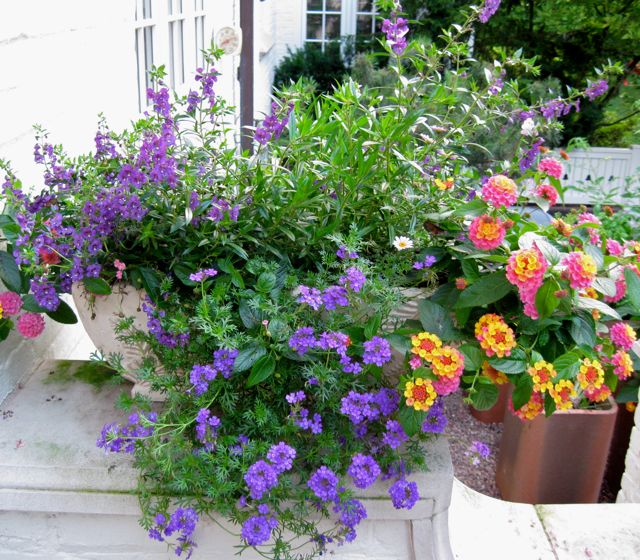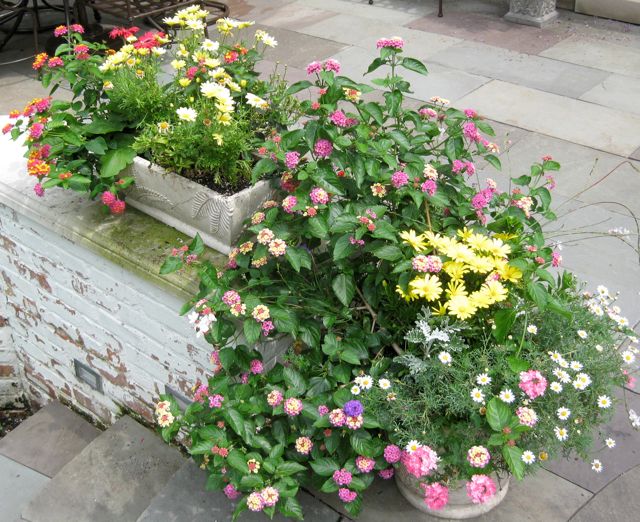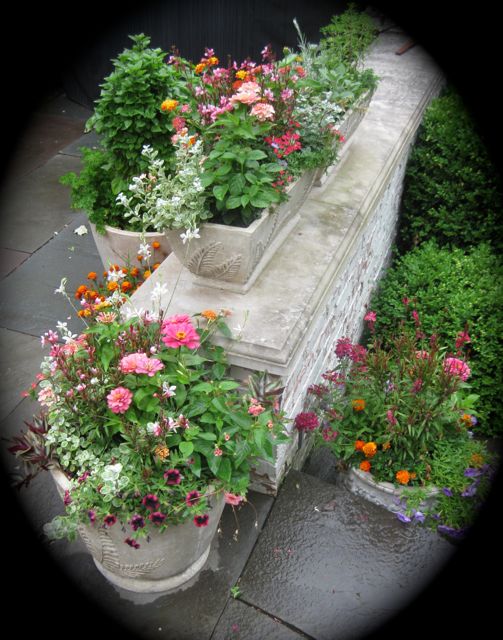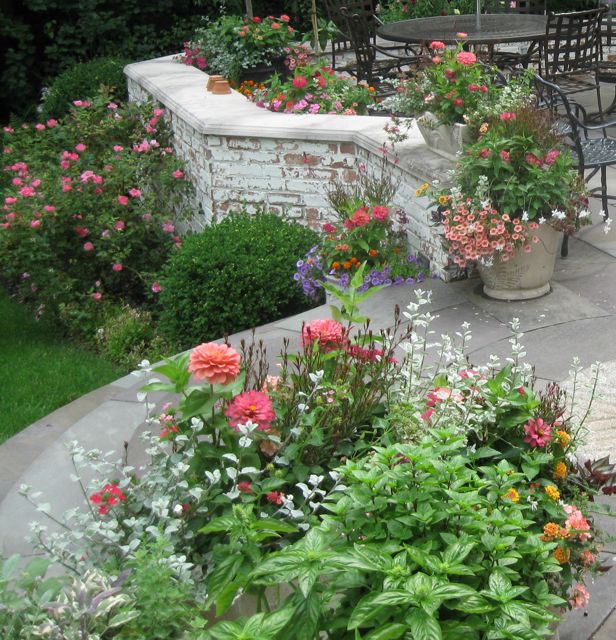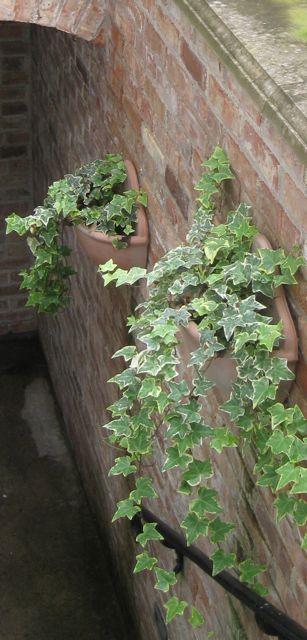 ... to terra-cotta pots of ivy mounted in a brick stairwell.
"Some are placed to surprise and delight, such as an antique laundry tub full of snapdragons.
"Outside a picture window, a lit urn holding a very large orb made
of sticks and twigs gives the winter landscape a warm glow.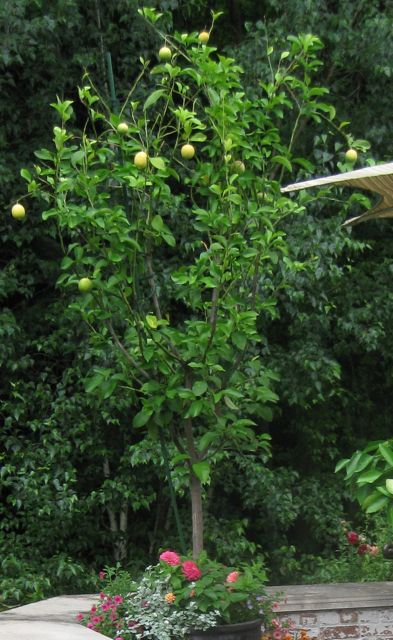 "To our surprise, we have been able to enjoy a prolific, potted lemon tree on our terrace.
The lemon tree survives the winter inside our home.
"Charles designed and supervised the assembly of a large fountain as a focal point of
our garden,
which provides delightful birdwatching in addition to soothing sounds.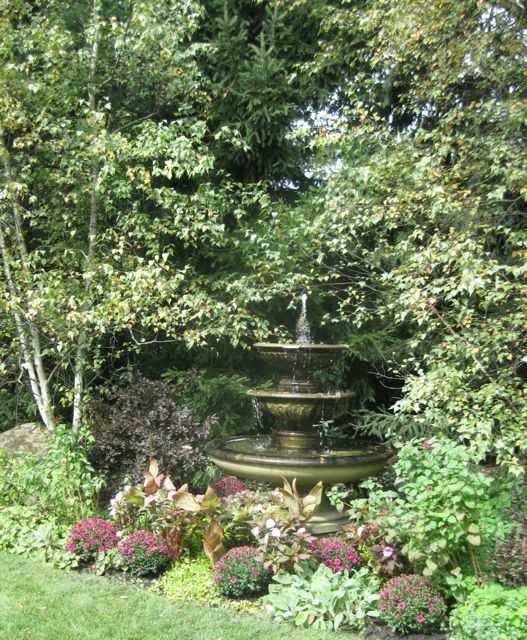 "Outside our kitchen, he created a raised vegetable, herb, and fruit garden, making our daily harvests easy.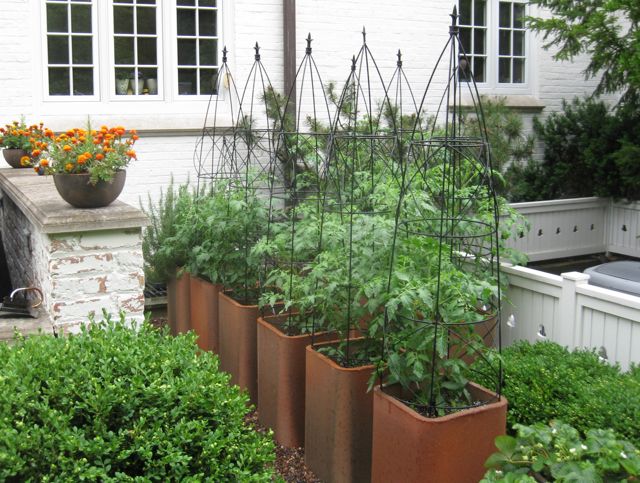 "On our parkway, he has made an old, uninteresting
stockade fence into a home for ivy with lush lily grass at the base.
"The addition of a magnolia tree and of manicured boxwoods and flowerbeds have made our parking area into a garden.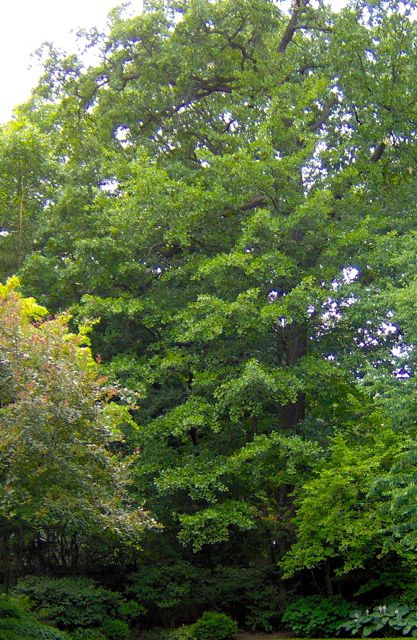 "Under Charles's supervision, our trees have been kept healthy and strong.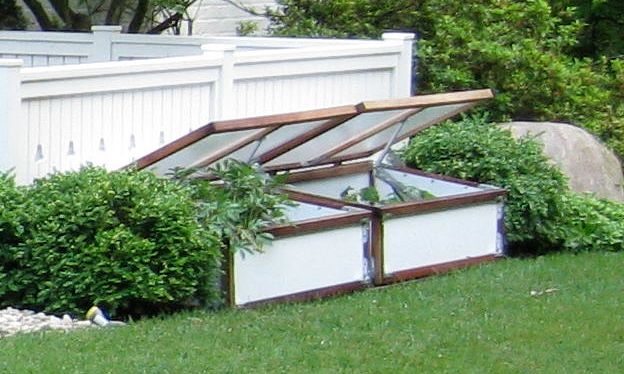 "When we expressed interest in planting oaks to replace large trees that had been lost,
Charles harvested dozens of acorns from our remaining trees and
nurtured them until the seedlings were big enough to plant among the other trees on the property.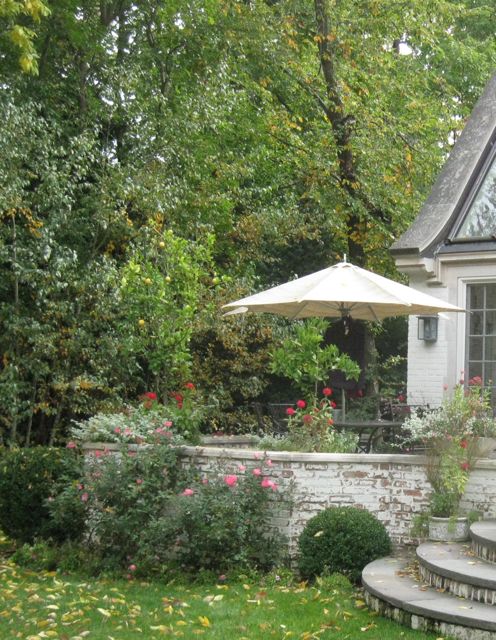 "The many mature trees that Charles carefully placed around the
property have given us the secluded and tranquil feeling that we had wanted.
"Thoughtful and thorough,
Charles is a pleasure to work with."
Charles Fischer, RLA, P.C.
© 2002-2013 Charles Fischer
Celebrating 11 Years!